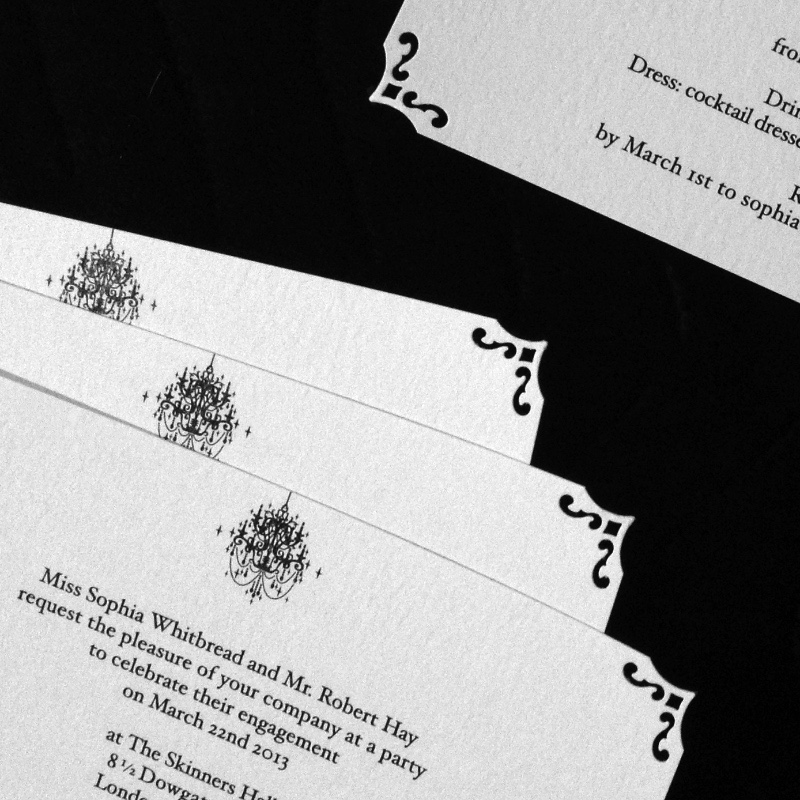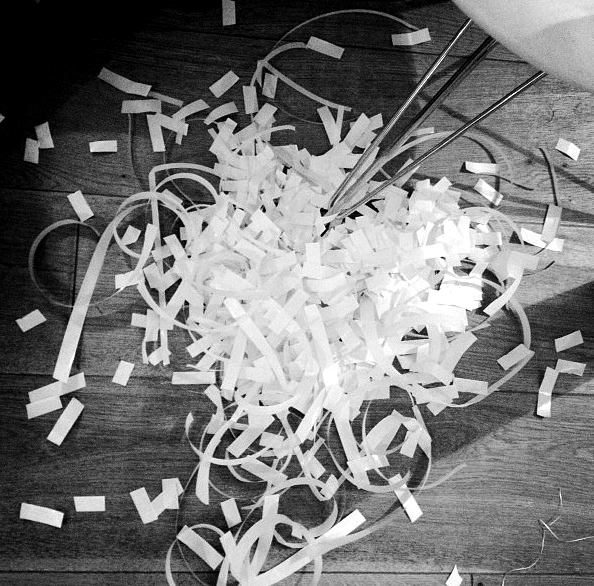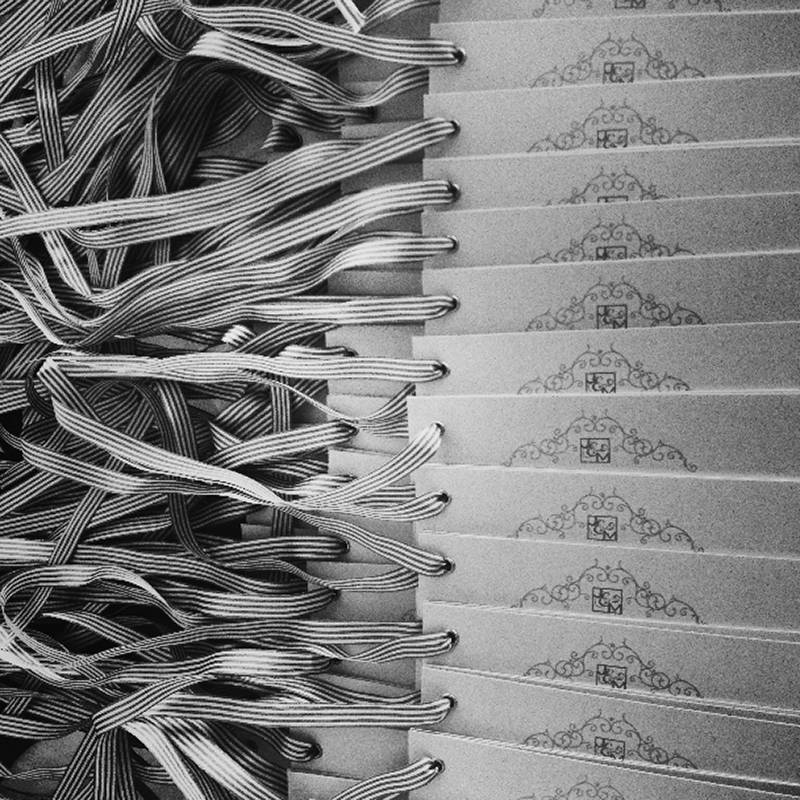 Creative and out of the box.
Tatler
A real magic act for this great invitation. A master stroke.
BNP Paribas
The party went with a tremendous bang. Your invites were brilliant, clever, colourful and very me!!!
Cozmo Jenks
They arrived today and they are sensational!!!!!!!! I have hand delivered them today and people were overwhelmed. Thank you so much for delivering a perfect job! A fantastic job! I am very happy.
Fernando Calvillo Alvarez, Mexico City
I was really impressed with your service; you were so quick to come back with quotes and information. And always kept me updated. You will be my first port of call for any upcoming projects.
Pepsi
Oh My Goodness…. I adore RSVP and adore working with the amazing, creative, brilliant Lucy. She's created a few special invites for us over the past 10 years. My 40th, our wedding party and now my 50th. Lucy has such a vision. She understands a brief and delivers. Every single time. Whether it's an E Invite or hard copy, they are precision perfect & beautiful. Always. Our guests have always been wowed by the unique invitations.Thank you Lucy & RSVP. We'll be back, of course. Any excuse.
Gina Mellotte, Bath
Thank you so much for delivering a perfect job.
Miles Webber, London
Lucy made the whole invitation experience fun and exciting, the end result excelled all of my expectations; nothing was too much to ask and she was so delightful to deal with and even hand delivered my chocolate invitations herself. This girl is seriously talented and I can't wait for our next party just to have the RSVP treatment again.
Nicola Elmon, Hampstead Garden Suburb
Lucy produced an 8 page colored invitation for MSC, to celebrate the opening of our new office – the end product was exactly what we had envisaged, the style, quality and even the personal delivery and presentation of the end product was to the highest standard – we will certainly be in contact in the future.
Mediterranean Shipping Co.
The postman just dropped off your wonderful cards and I cannot thank you enough! They've surpassed my (already high!) expectations and can't wait to send them out. You've done a fantastic job, I'm absolutely over the moon!! Thank you very, very much
Holly Cooney, Westminster
On behalf of the British-German Association, I want to thank you for your brilliant work.The program/menu cards you have produced for our high-end Ball were a great success and looked brilliant on the evening.
British-German Association
Just wanted to say a massive thank you to you. I can't tell you how much in love I am with them (bespoke mini newspapers), and how hard it's been to keep it all secret! As the table settings we used the newspapers, and everyone absolutely loved them. Everyone sat there in silence at one point reading them cover to cover, and in unison they would all go "ahhhhhh"…. "how sweet". Was such a wonderful touch that everyone really loved and appreciated, and have commented on how they will treasure them forever. Thanks again Lucy for all your hard work into the paper, it really was unbelievable on so many levels!
Bani Pahal, Leeds
Many thanks for all your help with the invitations – the finished product was excellent and we received lots of lovely comments about them.
L. Sandelson, Maida Vale
When I was planning my birthday party last year I wanted to add a special touch. Lucy from RSVP certainly provided that by designing beautiful and imaginative invitations. She was extremely creative working with different materials, came up with plenty of ideas and completely managed to capture what I was looking for. The service was very professional and she thought of every detail – even down to sending me the finished product in a little plastic box so the cards would not become damaged. I would definitely recommend RSVP to anyone who is looking for a creative, fun and imaginative invitation that adds a special something to any event!
Michaela Gebhard, Abu Dhabi
Lucy captured my desires and produced, in the most exquisite form, invites that were above and beyond my expectations. They were amazing.
Denzil Trebilcock, East Dulwich
For my 30th birthday, I wanted to do something special and from start to finish, Lucy at RSVP London was a pleasure to work with. Whilst I had an initial idea of what theme I wanted for the invite, Lucy came back with seven wonderfully creative designs. After being walked through the different concepts behind each of these, I selected the design I felt most appropriate. With the design agreed, Lucy was then highly receptive to my input in refining the content to ensure the final version was tailor made for my party. The result was an invite that was simply perfect for the occasion and with Lucy's help, it was without doubt the best party I've ever had!
Martin Sedgwick, Barnes
RSVP showed me a range of samples and design ideas. All showed great artistic flair and were of the highest quality. The finished result was exciting and beautifully hand-finished, conveying real excitement to everybody that received one. Extremely sassy! Highly recommended.
Maham Masood, Wimbledon
I have used Lucy regularly for invites to a number of different occasions and she has an incredibly creative way of capturing the mood of the event and putting it into the invite. I am always amazed at the impact the invites have on my guests – the invites always end up a hot topic of conversation and get everyone in the mood to party.
Helen Botterill, London
My 'Moroccan-style' party invitations look fabulous – I love the design, the print quality is great and they arrived beautifully packaged.
Lezanne Clannachan, Haslemere
When I found Lucy and her wonderful creative invites, I knew she and I would share many a party together!!! Her ideas are second to none, original and creative doesn't even begin to sum it up. She is passionate about each and every job and she has never failed to deliver me those most amazing, impressive invites that literally make people go WOW!! If I could throw a party weekly, I would, just to go through the process of doing the invitations with Lucy!!
Emma Forbes, London
Working with Lucy on the invitations for my party was an absolute pleasure. She was efficient, creative, delightful and very patient! The invitation she designed for me has set the scene for a great party. My guests have all commented on the beautiful invitation, and I hope the party is as successful! I wouldn't hesitate to recommend Lucy.
Hilda Worth, London
Lucy transformed our idea from a rough sketch into reality! It was by far one of the best invitations we have ever had and our clients were blown away by her creativity! We cannot thank Lucy enough for working to our very tight time frame and being so understanding with our rather unique idea! RSVP really do produce the very best in bespoke invitations.
Sony Pictures Television
The Postmistress' dedicated commitment from Day One is unrivalled; the creative process is personal, collaborative, and above all fun. I always have high expectations, and they are always surpassed.
Sophia Whitbread, Barons Court
Lucy was an absolute delight to work with, creative, quick and efficient. Always swift to respond to queries, requests and changes. The artwork she provided for our VIP Celebrity fundraising gala was perfectly designed and created, effectively she established the look & feel of the evening. It was in keeping with nature of the event, as per our brief and requirements. I would definitely recommend Lucy on to my contacts and would be keen to work with her again in the future.
Marie Greenham, JDRF the type 1 diabetes charity
It's so refreshing to come across someone who has so much passion and enthusiasm for what they do – Lucy has it in abundance! She was an absolute joy to work with when creating funky and unique invitations for our birthday party. I chopped and changed my mind several times; she was very patient and wanted to be absolutely certain that I was 100% happy with the final result. Lucy was patient, helpful, creative, professional and extremely friendly throughout the whole process. I'm delighted with the result and have had lots of comments from friends to say how fabulous the invitations are. Would highly recommend Lucy, RSVP London
Jacqui Beresford, Surrey
Since our very first contact, Lucy has been very responsive and a delight to work with. Lucy was very good at keeping me abreast of the timing of our project and always kept to agreed deadlines. She designed an amazing, bespoke invitation for a special family occasion and despite my several amends, nothing seemed to faze Lucy. Her attention to detail is great. I have no hesitation in recommending Lucy.
Gavin Sharpe, London
I just wanted to drop you a quick note to say thank you for the invites. They are fantastic! I have now posted them out to all my guests and have already received a barrage of texts and emails from them to say how fab they are. Thanks again to you and your team from a very satisfied customer.
Lucy Bennett, Shropshire
Exacting, fussy, jittery… that was me. The bride-to-be. Yet Lucy of RSVP took it all on board and delivered against high expectations… and then some! Leveraging her talent, experience and industry contacts she created a magnificent bespoke wedding invitation in the exact volumes we required. Nothing was too much trouble, from sourcing multiple samples to personal weekend delivery of the finished product, Lucy was happy to keep tweaking the design till it was truly perfect.
Maria Philipas, London
Lucy helped us create Golden Wedding invites and place cards for an exclusive party in Italy. She helped us develop a truly luxurious concept for our demanding private client. The invites had the perfect balance of professionalism and personal touch. Many thanks again!
Jessamy Broom, Tamsel UK Ltd
Thank you so much for pulling out all the stops and arranging delivery of the passports. We are so impressed with them, the quality is outstanding. The guests were amazed by them…
Vicki Morphet, Lake District
Lucy, your designs and ideas were amazing. You were a pleasure to deal with and nothing was too much trouble for you at any point from my initial enquiry, right through to your on-time delivery (including all my last minute changes!). I was just blown away by the end product, as were my clients! You are highly recommended on my list of suppliers.
Vanessa Myers, Event Boutique
Thanks very much for all your hard work with these last minute invites! They look lovely. My family do host quite a lot of events/dinners, both corporate and private so I will be sure to contact you for the next (hopefully with more time in advance)!
Priya Varma
The service I received from RSVP was pleasantly surprising. As a creative person, it was important to me to be able to feed into the creative process and this was warmly encouraged. I have already recommended RSVP to several friends and will certainly use them again.
Catherine Bishop, Fulham
It's hard to decide what was more impressive, the standard of the design or the standard of the service…my flyers were hand delivered to my door to ensure I got them exactly when I needed them. I would happily recommend RSVP to anyone.
Tom Fletcher, Musician, London
Old fashioned personal service in the digital age. RSVP produced a huge range of design samples for our party invitations and then expertly advised on all the options open to us – all of them fabulous!
James Watthey, Bloomsbury
The invites are fantastic! Thank you so much for all your hard work! I have had some great comments about them.The creative team (husband and daughter) very pleased with the result!Thank you so much.
Helen Richardson, Surrey
The whole service has been great from start to finish and I'll definitely be back again next time I need invitations. I'll also be recommending you to all my friends!
Natalie Sadler, London
I have been working with Lucy for many years. She is a total star. Her work is so next level gorgeous, inventive, elegant, brilliant and all-round inspiring. She has designed all my stationery on various projects for me and everything she makes is commented on as the best my guests have ever seen. My wedding invitation was nothing short of art. People have kept it as decoration in their homes it was so beautiful. I will always remember how Lucy went above and beyond for my wedding and she was an utter joy to work with. Bless you, Lucy!
Georgie Black, London
RSVP is a real find. The party starts here. Lucy created a Save the Date and Party Invitation which were original and fun and have caused huge enthusiasm for the event from all those invited. She is a delight to work with.
Nichola Odey, London
From being merely an idea in our minds to the final creation of the product, Lucy was an absolute pleasure to work with, taking the time to adapt the prototype to suit each of our requested changes. We honestly can't thank her enough, the final product is beautiful, bespoke and feels very personalised. Thank you very much!
Harriot Tweed, London
It was a real ease and pleasure getting my children's birthday invites done by RSVP. I would definitely recommend RSVP and I would use them again!
Jamie Juffali, Surrey
You are so creative and easy to work with. The work you do is fun and turn-around is always so quick!
Rena Sindi, Knightsbridge
I am writing to express a huge thank you for the excellent 'Vintage Voyage' passport invitations you designed and produced for the World Fellowship Gala Dinner held at The Savoy on Monday 14th March. A number of guests, including our sponsor, were delighted with the design and felt privileged to have received such a wonderful invitation. The entire design including the cover and inner booklet highlighted the increasing global reach of the Award and this wonderful addition made the event feel even more spectacular. Your support for the work of the International Award is most appreciated and I hope that we will have the opportunity to work with you again in the future.
The Duke of Edinburgh's Award
It is clearly evident that Lucy is an extremely talented and creative person. But more importantly, I think her key strengths lie with her 'can do' attitude coupled with her ability to visualise her clients' vague ideas and create an end product that exceeds expectations. I would not hesitate in recommending her.
Sharon O'Pray, St Margarets
It was our party yesterday and I had to email to tell you that the invitation was the talk of the day! It went down a storm – so many compliments!
Deborah Tonroe, Leeds
A big THANK YOU for the invites, they are amazing – I'm over the moon with them, the service I have received has been exemplary! Can't wait to send them out… Thank you again, I couldn't have wished for a better invite.
Leese Peirs, Tyne & Wear
Lucy created the most wonderful invitations, table plan, table names, place cards and cake box stickers, for my 2010 wedding. They were simply exquisite, and I was so proud. The comments I received from guests were numerous and glowing! Lucy made the process seem straightforward and actually fun, even though I had left everything to the last minute. I would unquestionably use her again.
Georgina Amies, Maida Vale
I had a vague idea of how I wanted the invitations to look. I work in the opera business and wanted to have a high quality photograph of the curtains from one of the famous opera houses of the world on the front, which would then open up to reveal the wording of the invitation on the inside. Lucy researched this and came up with some wonderful ideas. The reproduction was of the highest quality and every single one of my guests at my party commented on just how classy the invitations were. They really did set the scene for the event itself and I couldn't have wished for invitations which had a bigger impact. I wouldn't hesitate to recommend Lucy to anyone looking for something a bit different that smacks of luxury.
Simon Goldstone, Marylebone
Lucy has provided exceptional service, never without an inspirational idea and always responsive throughout our dialogue, the result of which I couldn't be happier with. My invitations look fantastic, a truly bespoke design for which I can't thank Lucy enough. For invitations you can be proud to send your guests, look no further than RSVP!
Ben Bolton, Kensington
Lucy offers a competitive personal and highly professional service going out of her way to deliver and far exceeded my expectations. I couldn't recommend her highly enough.
Sam Loxton, Lucas Rarities
The invites arrived yesterday! We are so happy with them, they look great. We have just come back from showing my parents and they are delighted with them, they can't believe how unique and personal they are. We would like to thank you for all your input and ideas, and your prompt service. We will be recommending you to anyone who wants unique invitations! It's been great working with you.
Amanda Guppy, Wales
Thank you very much, the invites have arrived and are beautiful as are the envelopes! Thank you again for dealing with my enquiry and producing the invites in search a short timeframe. I will certainly recommend you to friends and family and would not hesitate to come to you again… it is difficult to know which is better the service or the product – both are outstanding, and you simply don't get good service in most places anymore!
Emma Nawaz, Manchester
The invitations have arrived and they look great, I have already handed a couple out and they have been well received!Thank you for getting them sorted out so quickly for me.
J. Stratton, Wiltshire
Always guaranteed to give that WOW factor, the best was the Christmas Greeting that came with a branch of mistletoe wrapped in a red ribbon with a greeting attached. The most intriguing thing was how it was fresh as when it was picked, encased in its cylindrical silver package. The most touching Christmas Greeting I think I've ever had, and certainly the most memorable.
Alex Ballantyne, Sussex
Lucy took my vague ideas and turned them into the most fabulous Christmas cards that reflected all my ideas and more. There were squeals of delight when I received them! I'm sure the recipients of my cards will do the same. Such a personal and professional service, I can't wait to use RSVP again.
Helen Collier, Manchester
Our wedding invitations are beautiful! Thank you Lucy for creating such unique and stylish invitations. They helped set the tone for the wedding.
Grace, Hampstead